Get the Care, Comfort, & Concern You Need When You Need It
Our OBGYNs Understand Your Needs
OBGYN services relating to obstetrics, gynecology, and general women's healthcare are our specialties at Cheyenne Women's Clinic in Cheyenne, Wyoming. We have six board-certified physicians and a certified physician assistant on staff that are all OBGYN specialists, and nearly all are long-time Cheyenne residents. They understand the needs of the women in our community. At Cheyenne Women's Clinic, you see your doctor or PA at every appointment, enabling you to develop a close, trusted relationship with him or her.
It's exciting when you plan to start or add to your family. We can help increase your chances for success.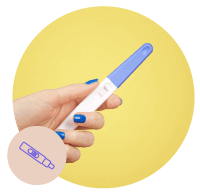 We understand your frustrations and are able to help most couples conceive.
Congrats! We have a wealth of information to help you have a healthy baby.
Serving Cheyenne and the Surrounding Areas
We offer OBGYN services to women from teens on up in Cheyenne and surrounding areas. No matter if you are in Wyoming, Colorado, or Nebraska, our women's health clinic ensures all women receive the care they deserve. If you're pregnant, have a health concern, or just have a question, make an appointment with a gynecology/obstetrics specialist at Cheyenne Women's Clinic today.
I hate having to get my yearly done, but when you have an awesome doctor like Dr. Beveridge…it's not so bad. He has a great sense of humor, and puts me at ease each time I go. Highly recommend this place. − Gina Mayhan
New to our practice and need to schedule an appointment? Learn more ›