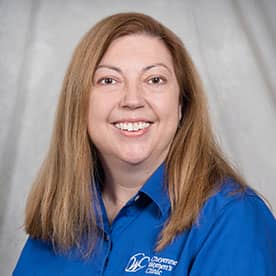 Dr. Janet L. Anderson, a board-certified OBGYN, joined CWC in 2007. She graduated summa cum laude from Union College with a bachelor's degree in biology in 1999. Her medical degree was granted from Loma Linda University School of Medicine in California where she earned the prestigious Outstanding Student Physician Award. She then completed her residency in OBGYN with Lutheran General Hospital in Park Ridge, Illinois.
Dr. Anderson enjoys caring for women in all stages of life and loves being a part of the wonderful community here in Cheyenne. She is married with two daughters in elementary school. When she is not working, she can usually be found spending time with her family, devouring a good book, or spending some time outdoors. She enjoys hiking and skiing and is an avid birder.
I feel so lucky to have had the doctors at the Women's Clinic for all three of my deliveries and GYN care. They provide high quality, compassionate, evidenced based care and Cheyenne is lucky to have such a great group!
I absolutely have loved it here! We just finished having our second kiddo and have worked with the vast majority of doctors here and they are all excellent!
I have been going to Dr. Storey for 14+ years. He is extremely caring, professional, and I trust him with my health and wellness 100%. The staff has always been friendly and professional. Wouldn't go anywhere else.